The Beatitudes - Summer Sermon Series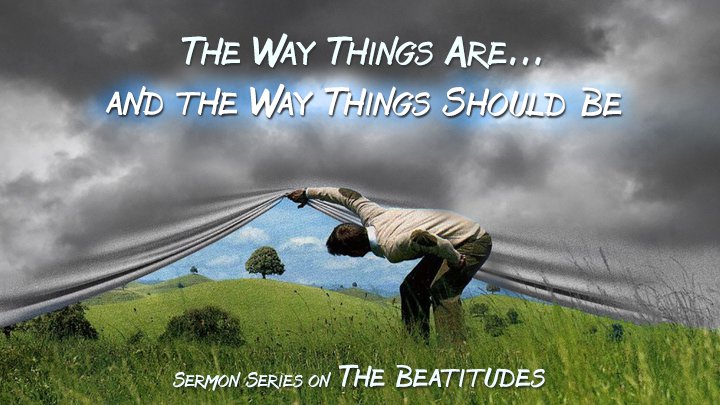 New Sermon Series begins June 21
We all know there's a gap – a gap we feel and live in every day. It's the gap between the way things are and the way things should be. Crime, injustice, disease, pain, misunderstanding, broken relationships, greed, depression, hunger, anger…these are all symptoms of the gap. Instinctively we know that's not how the world should be. There must be something better. Jesus came to this world as it is with a message of hope:
"Start living the way things ought to be right now! And I will help if you'll trust in me."
The Bible describes the way things ought to be as the Kingdom of God. And nothing shows the stark contrast between the way the world is and the way of Christ's Kingdom than the Beatitudes found in Jesus' Sermon on the Mount. The Beatitudes aren't just poetic sayings, they are a way of life. A pathway to peace. A counterbalance to the wackiness of the world. This summer we will explore the Beatitudes, God's marvelous Kingdom and his plentiful grace; and discover new, positive ways to live for Christ in this off-kilter world.
To find past sermon videos, please click here.