Adults at New Providence Presbyterian Church
God designed us to be in relationship not only with Him, but with one another. So how does a church with hundreds of members get to know each other? Through small groups and through women's and men's ministries.
Small Groups - Many small groups have formed for different stages of life, special interests, study, service and fellowship. Each group has a slightly different emphasis, but this in common: worship, fellowship, study and service. Many small groups meet in people's homes during the week, as well as on Sundays. There are groups made up of young adults, seniors, mothers and young families that meet with children. Visit this page to see the small groups we have at NPPC.
Women's Ministries - Our active women's ministry supports upwards of a dozen Bible or book studies, as well as groups focused on prayer, parenting, and various opportunities for hands-on participation in area missions efforts. Many special events are held throughout the year, including retreats and seminars.
Men's Ministries - At least twice a year, the men of NPPC meet together for a breakfast and an inspiring presentation by a guest speaker.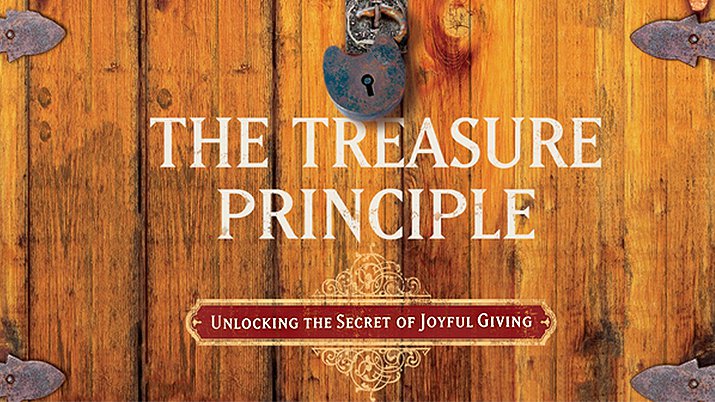 New Class Beginning November 26 - The Treasure Principle
Sunday 9 AM 200A
Jesus told a story about a hidden treasure that, once discovered, brought life-changing joy. In this new video series based on the best-selling book, The Treasure
Principle, Randy Alcorn unearths a simple yet profound principle that will radically change your concept of stewardship. Short on guilt, Alcorn illuminates the
liberating joy of giving and its impact, not only for today but for eternity as well. Discover the true joy of giving this Christmas as you join us starting Sunday, November 26 for a 4-week study of this best-selling book. Register here for the class. We have books for all attendees or pick up a copy (one per family please) if you can't join us in person, and enjoy the study on your own through RightNow Media by clicking here.
Got questions?
If you have further questions concerning our different Adult Ministry opportunities? Simply fill out the form below to get in touch with us! To see our small group currently meeting at NPPC, visit this page.