Caring Ministry
The Pastoral Care Ministry of our church has one goal for our members – to "Connect the Congregation to Christ through Care." In addition to caring for our members, we offer various ministries that reach into the community including a senior's fellowship group called Fabulous Friday, a prayer shawl ministry, an annual blood drive, a Wholeness Service and Bearing Grief and DivorceCare support groups
Members and Regular Attendees
We have over 30 ordained Deacons who care for our members. Every member belongs to a specific flock and is cared for by a Deacon who prays for each of their flock members, identifies needs within it and determines how best to meet these needs. Our Deacons and Minister of Congregational Care also help with:
Meals
Hospital & shut-in visitation
Financial Advise and Support
Pre-marital counseling
Short-term spiritual counseling & prayer
Transportation & shopping services
Thanksgiving baskets & Christmas gifting
Deacon Flock Ministry
Emergency Prayer Chain
Grief Support
Memorial Receptions
National Day of Prayer
Thanksgiving Baskets
Yarns of Hope
Christmas Gifting
Community
Service of Wholeness – Second Saturday of each month, September-May
The Service of Wholeness is a unique evening of music, quiet, reflection, scripture, communion, prayer, personal testimony, and more that is designed to center our lives on who Christ is and the power he has to heal and restore.
Whether you feel the need for physical healing, healing from anger, grief, a painful life experience, or broken relationship, God will meet you at your place of need. God desires to enter into a personal relationship with each of us. Let this be a time for you to step away from the everyday struggles of life and find peace and encouragement. The Service of Wholeness provides a time for you to meet God and to feel the comfort and forgiveness that refreshes you through Jesus Christ.
Bearing Grief – Tuesdays @ 7:00pm, May-June & November-December
It may be hard for you to feel optimistic about the future right now. If you've lost a spouse, child, family member or friend, you've probably found that there are not many people who understand the deep hurt you feel. Being a part of Bearing Grief can help.
Bearing Grief is a Christian based ministry created for those in the church and community who are grieving losses. Each session includes a video featuring top experts on grief and recovery subjects, plus real-life stories. You will have the chance to interact with others who have experienced recent loss and have an opportunity to share your own to the degree you would like. For further information, please contact Janet Essig at 908-665-0050.
First Friday Fellowship – 1st Friday of the month @12:00pm, September – June
This ministry is for both seniors in our church and the community. A delicious home cooked lunch is served at noon and then guests are treated to a wide variety of entertainment and programs. Entertainment ranges from a visit with penguins to a seniors tap dancing performance to a high school girls' choir singing Christmas carols. Every year the programs change but they are always entertaining and often quite informative. Bring a friend!
Meet our Minister of Pastoral Care
Colleen has served as Minister of Congregational Care and Support since 1981. Her desire is to enable others to sense the presence of Christ in their current situation and to bring comfort and encouragement to those going through difficult times. Colleen directs all the Caring Ministries programs.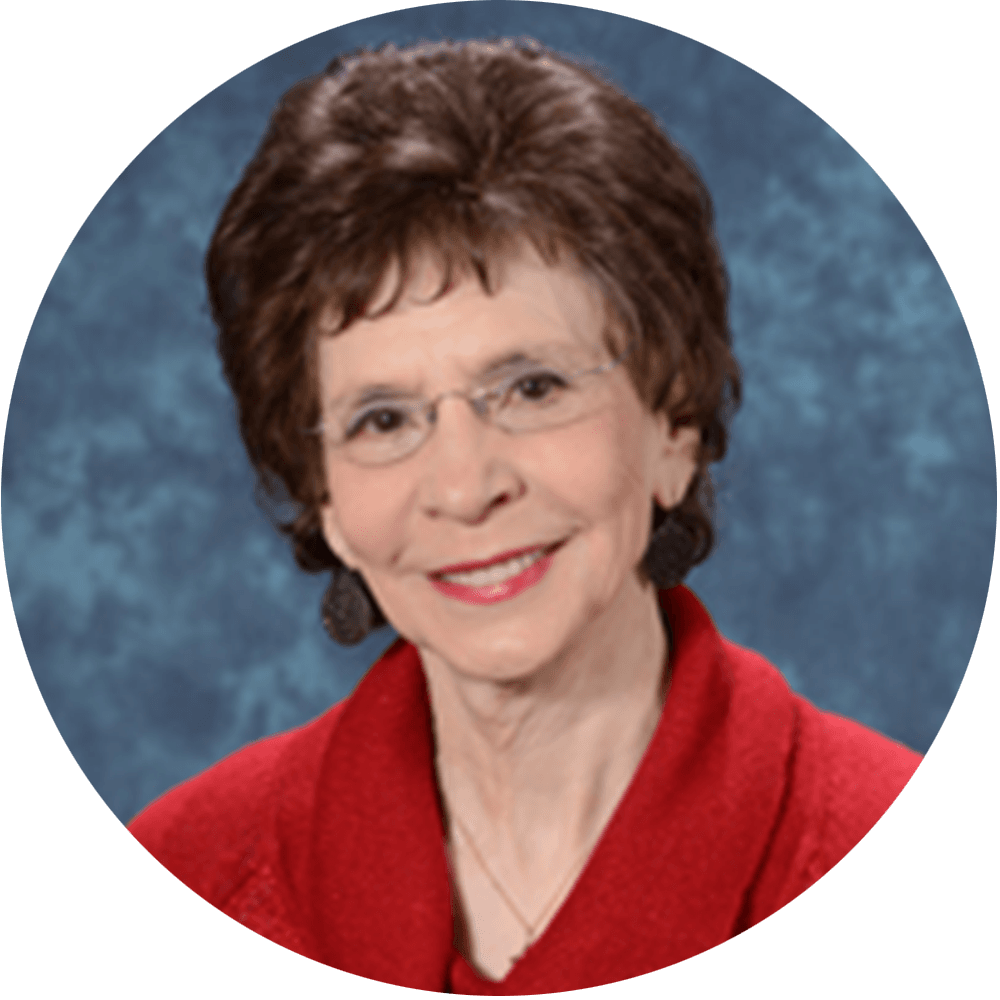 Got questions?
If you have further questions concerning our Caring Ministry, simply fill out the form below to get in touch with us!